Prime Brisket, "Low and Slow" Over Mesquite
Our briskets are unique and special!  We only use Prime Certified Angus Beef ® briskets, which means you get the highest level of prime beef!  Hand trimmed and seasoned with our signature rub blend of spices, the brisket is then cooked low and slow over native mesquite wood for 12 to 14 hours. 
 The brisket is flash frozen and vacuum sealed for ease of shipping and service. Your brisket serves approximately 15 people as an entrée. Approximately 4 - 5 lbs. 
Shipped Fed Ex Standard Overnight. Please schedule delivery at least 3 days prior to service to allow for any unexpected shipping delays and for thawing time.
Product Brochure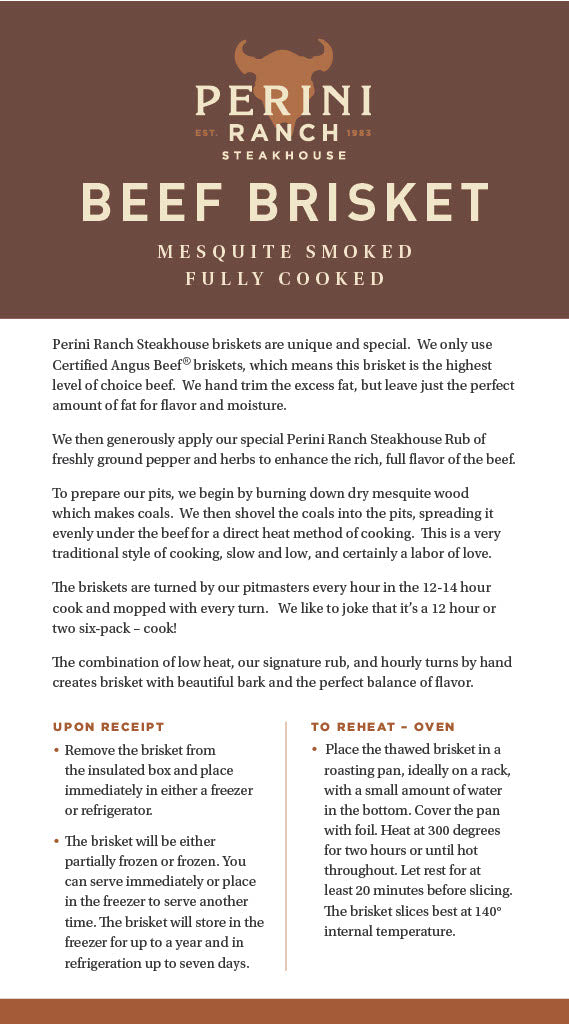 Upon Receipt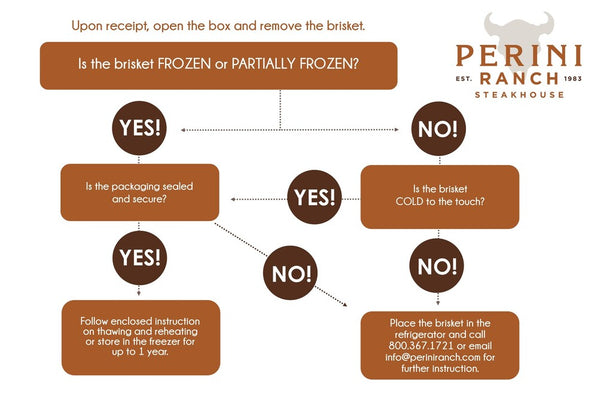 Nutrition Facts